Launch of Pilot Platform 1
Announcements

15 July 2019

Sociality
We welcome you to the Pilot Implementation of Platform 1 of Integrated Spatial Decision Making & Participatory Planning – ppCITY.
Over the next few days, citizens of Athens municipality will be asked to complete a spatial questionnaire about their experience and preferences for public spaces and green spaces in the summer.
Through the interactive map of the Platform, citizens can also navigate at different levels and be informed about the boundaries of the City of Athens, the boundaries and areas of all Municipal Communities, to see their neighborhoods, the groves, and parks in their area, including the ppCITY network of air pollution sensors.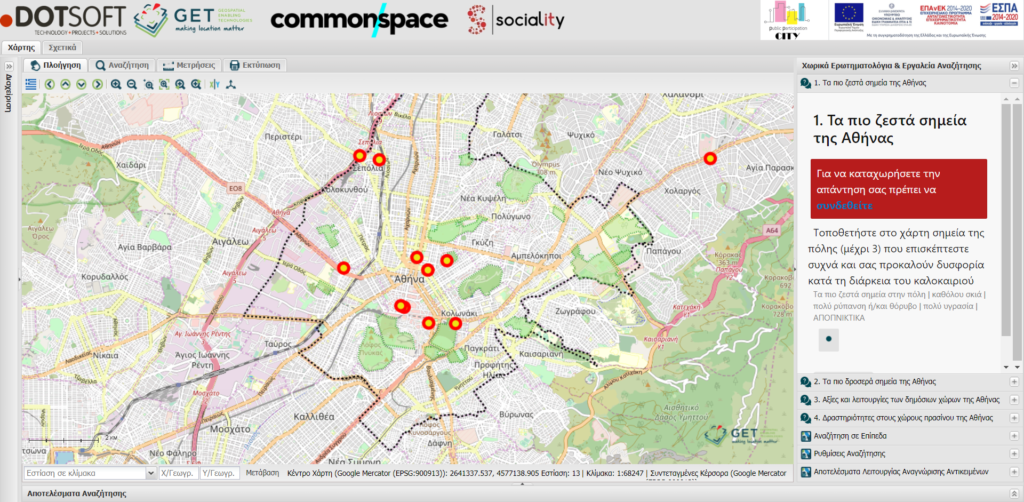 The project is co-funded by the European Union and the European Regional Development Fund in the framework of the single State Aid Research, Technological Development & Innovation Action "Research – Create – Innovate" of OP. "Competitiveness, Entrepreneurship and Innovation (EPANEK)", NSRF 2014 – 2020.